About Memorial Drive Chiropractic and Massage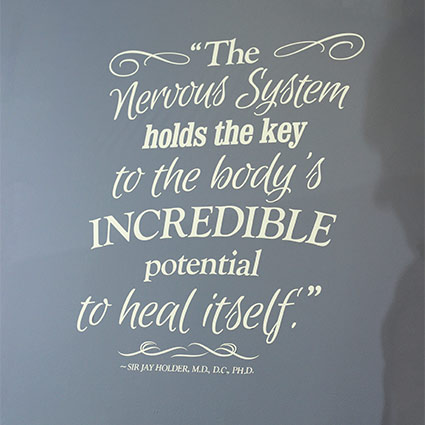 At Memorial Drive Chiropractic and Massage, we believe in treating our patients like family, right from their very first visit. We understand that traditional healthcare can often feel cold and impersonal, which is why we make it a point to greet every patient with a warm smile and a friendly hello from our incredible care advocate team at the front desk.
When you meet our team, you'll experience a truly personal and patient-centred approach to healthcare. Dr. Ryan Wagemakers takes the time to listen to your concerns, conducts a thorough case history, and works together with you to set some truly incredible goals for you and your family.
We say "Meet Your Family" because we truly believe in creating a caring and supportive environment for our patients. Whether you're seeking relief care or wellness care services, we are here to support you every step of the way. At Memorial Drive Chiropractic and Massage, you can expect to be treated with compassion, respect, and the highest level of care possible. We are dedicated to helping you achieve optimal health and wellness and look forward to welcoming you into our family.
Our Philosophy
Our philosophy is simple: we offer both relief care and wellness care to our patients. During the initial stage of relief care, we focus on uncovering the underlying cause of the health problem and developing a care plan that produces the fastest results possible. We also offer ways for patients to participate in their own recovery and explain the value of post-symptomatic wellness care.
Ultimately, we understand that you are the boss when it comes to your health. We see ourselves as mere servants, offering you the finest chiropractic care possible in East Calgary and making appropriate recommendations to help you achieve your health goals.
Get Started Today
It's your body, your health, and your future, and we are committed to working together with you on your journey to optimal health and wellness. Contact us to get started today.
---
About Memorial Drive Chiropractic and Massage | (403) 273-0203