Chiropractic Care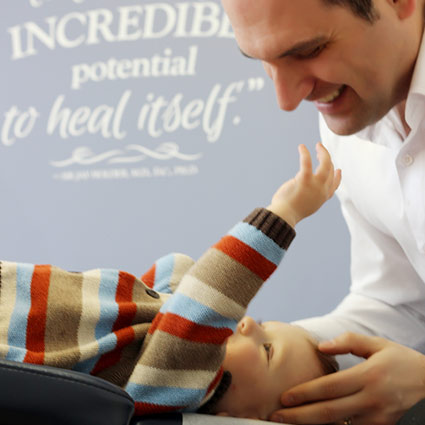 Your body is designed to be self-healing and self-regulating, and it's your nervous system that allows that innate intelligence to work. When there is interference in your nervous system, your body can't adapt optimally to the stress in your life—whether physical, chemical or emotional—and symptoms like pain, mobility issues and other dysfunctions can arise.
Chiropractic is more than just symptom-based care. We want to find out how well you're adapting to those stressors, figure out where your nervous system is struggling, and correct that through precise, gentle chiropractic adjustments.
Our Approach
At Memorial Drive Chiropractic and Massage, we think of the process of care in similar terms as going to the gym: one visit is good, but it won't produce long-term results. Rather than simply addressing your initial symptom, our goal is to help create better overall health and lifelong wellness by optimizing your nervous system function.
For over 15 years, we have been offering the care our patients need to create the lives they've always wanted. We want you to experience better function, better movement and a better life.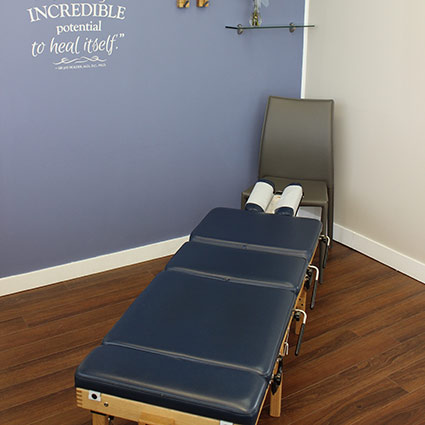 Customized Care
Dr. Wagemakers will conduct a thorough examination and customise care based on your needs, preferences and goals. We treat you the way we'd treat our own family, with the same respect and focus on results. Dr. Wagemakers tailors care to you, using various adjusting techniques, such as
Most people begin care when they have pain or other acute symptoms. Our initial goal is to help relieve the pain while educating you about your body's true health potential. Ultimately, our goal is to restore health and help you keep it. Helping your body keep health is a more efficient and effective model than repeatedly addressing symptoms.
Who We See
Patients seek our care for various musculoskeletal issues, including
Auto accident injuries
Back pain
Headaches
Migraines
Neck pain
Sciatica
And More
Schedule Today
Contact us today to get started with care.
CONTACT US
---
Chiropractic Care | (403) 273-0203