Chiropractor East Calgary Believes in Results!
Our goal is to help you achieve the results you are looking for – whether that means pain relief or long-term wellness.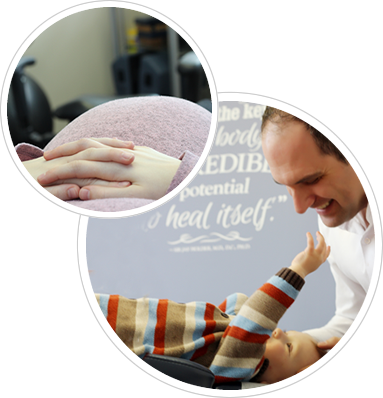 For decades, Dr. Ryan Wagemakers has offered patients the best chiropractic care, using proven techniques, to help people experience optimal results for a variety of health care concerns. As Dr. Wagemakers explains, "At our practice I believe in the power of the body to self regulate and that true health is a choice. My philosophy is to guide you to achieve better health. The goal is better health and improvements of symptoms are just natural side effects!"
Memorial Drive Chiropractic and Massage would like to help!
At Memorial Drive Chiropractic and Massage, we know your body has the potential for optimal healing and function. Our goal is to restore your innate ability to heal so that you can live your life at the best that you can be. Everyday we meet families and individuals who want more with their health. They are struggling and sometimes don't realize how much better they can preform.
The ultimate reward for our practice and our members is the joy created when hope is realized, and improvement is experience not only in the individual but the supporting family as well. Often people simply don't know chiropractic can help! At Memorial Drive Chiropractic and Massage, we can help. With state-of-the-art technology and a thorough exam we determine the most appropriate plan of action. With years of experience the doctor will use safe, gentle chiropractic adjusting to help unlock your bodies innate potential. Our office cares and understands your struggle and is here to help you move beyond it. Call Memorial Drive Chiropractic and Massage today and schedule an appointment with Dr. Wagemakers.
Chiropractor East Calgary, Calgary, Marlborough, AB | Memorial Drive Chiropractic and Massage