Auto Accident Chiropractic at
Memorial Drive Chiropractic and Massage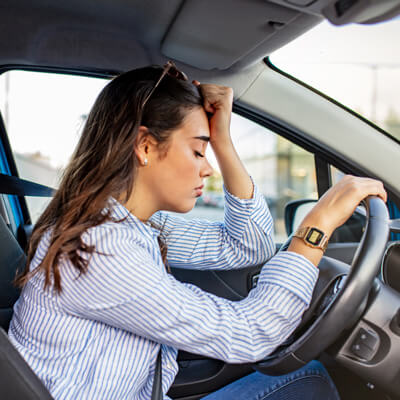 When you're involved in an automobile accident, your body undergoes significant trauma, which can lead to whiplash, other strain/sprain injuries, and emotional dysregulation. Addressing the physical and emotional stress caused by a car crash is important in helping prevent long-term chronic conditions.
How Chiropractic May Help
The sooner you seek chiropractic care after an accident, the earlier we can interrupt the negative physical cycle injuries create. By addressing your injuries immediately, we can help prevent the pain patterns from setting in, which means your body won't create compensatory patterns of movement that can cause degeneration years in the future. In addition, patients generally recover quicker and experience less pain by addressing injuries early.
When not addressed, car accident injuries can lead to neck and postural problems, chronic headaches, decreased work performance, emotional irritation and trigger responses while driving.
Getting the Care You Need
Anyone injured in a motor vehicle collision is entitled to care under Alberta law, regardless of who was at fault. And you may see a chiropractor immediately, without needing to see a physio or any other medical professional first.
At Memorial Drive Chiropractic and Massage, we are adept at walking patients through the process of getting care. We'll start with a thorough examination to determine what type of injury you've sustained and whether you need X-rays (if you've already had X-rays taken, Dr. Wagemakers can review them online). We'll create a custom care plan, which may also include massage therapy.
You can begin care immediately, while we take care of the insurance information and submit all necessary paperwork. We want to make getting the care you need as effortless as possible. Everyone is entitled to 11-21 visits, which must be completed within three months of the accident. If additional care is needed, we will create a plan for that and obtain the approvals.
Get Started Today
We want to ensure you get the care you need straight away—if you've been in a car accident, contact us today to schedule your first appointment.
CONTACT US
---
Auto Accident Chiropractic East Calgary AB | (403) 273-0203