East Calgary Massage Therapy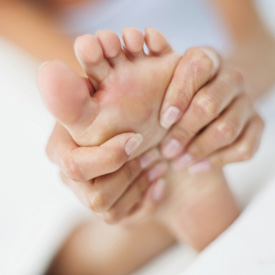 Massage therapy is the systematic and scientific manipulation of the muscles and soft tissues of the body. Its purpose is to achieve and maintain optimal well-being.
The basis of massage is that health is a natural state to be maintained. George and Charles Taylor introduced the Swedish Massage movement system into the USA in 1856. Since then, massage has been incorporated as a mainstream health modality and is recommended by many physicians.
Massage therapy can be used for relaxation and healing. It relaxes tense muscles, promotes lymphatic flow, blood circulation and maintains equilibrium in the body. It is a natural method that can be used in addition to your chiropractic treatment to achieve your best you.
---
Meet Chelsey Nelson – East Calgary Registered Massage Therapist
Chelsey currently holds a 3000-hour Massage Therapy Certificate from Makami College.
Chelsey has studied and practiced multiple massage therapy techniques to help assist her clients. These include swedish relaxation, deep tissue therapeutic, cupping, hot stone, trigger point therapy, myofascial release,
sports therapy and lymphatic drainage techniques. Her focus is the overall wellness of her client and will create a massage that meets their needs be it assisting with relief from a motor vehicle accident, sports injury, or
lifestyle.
Chelsey spends most of her spare time going to the movies, travel and making memories with her family and friends.

---
Contact us today to schedule your appointment!
---
East Calgary Massage Therapy Calgary, Marlborough, AB
Memorial Drive Chiropractic and Massage